DINING OPTION
Realize that time is important, don't miss this opportunity while in our hotel that can't be found on another occasion, enjoy unforgettable memories with couple or families the warmth while sitting relaxed while talking, share ideas with colleagues delicious dishes accompanied by soothing melodies. Whatever your taste, the bars and restaurants at The Arista Hotel Palembang offer you incredible experiences. Eat comfortably and warm in our restaurants, open for breakfast, lunch and dinner. find prices, menus, opening hours and contact information here.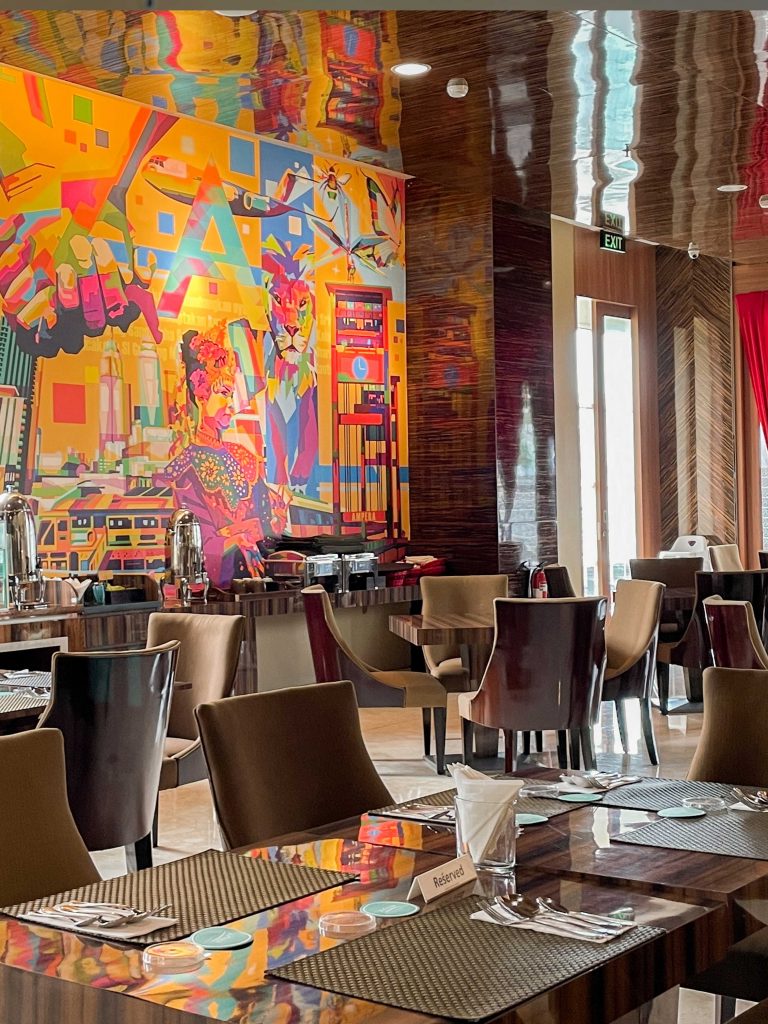 1000 Rasa Coffee Shop
1000 Rasa Coffee Shop welcomes you with various types and archipelago dishes as the name implies Many menu dishes such as regional cuisine also authentic foods with various flavor variants by that it's supported through the concept of Indonesian atmosphere which are creates a strong flavor and unique way to present traditional things distinctive aroma, so that the concept of traditional atmosphere feels like
out of the hustle and bustle zone. Located on the second floor, overlooking the entrance of the hotel, and the lobby, a beautiful view indeed. Our 24 hours coffee shop serving international & local dishes buffet everyday with large selection of desert to choose from.
Breakfast : 05.00 – 10.00
Weekend Breakfast : 05.00 – 12.00
Lunch : 11.00 – 15.00
Dinner : 18.00 – 22.00
*Open 24 hours" – 2nd Floor, Try and Enjoy it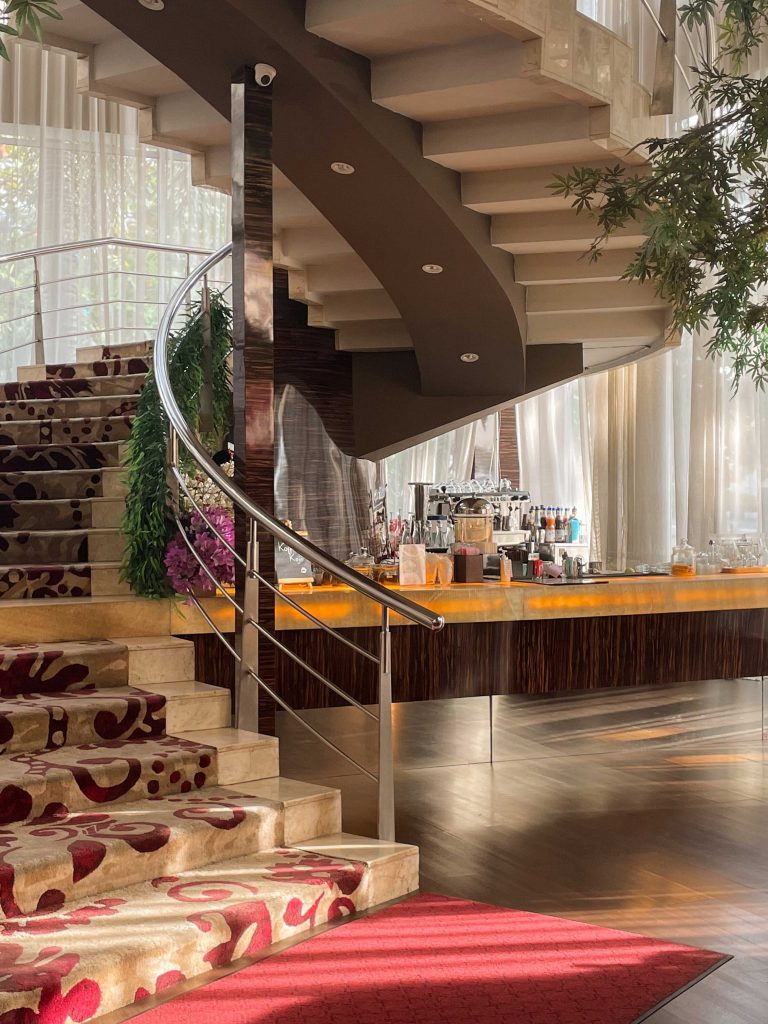 ONYX LOUNGE
Let our executive barista guide you through classics or take a part in lively cocktail demonstrations, all types of drinks made directly. Explore the various forms and tempting flavors of an outstanding collection of domestic liquors to completed your style day's. Combined with our Hot Spot and access to very fast Internet Access, makes it not just a place to hang out, but is also very representative and perfect for short, small business meetings.
Open from : 07.30 to 12 midnight." – at Lobby area, And Enjoy it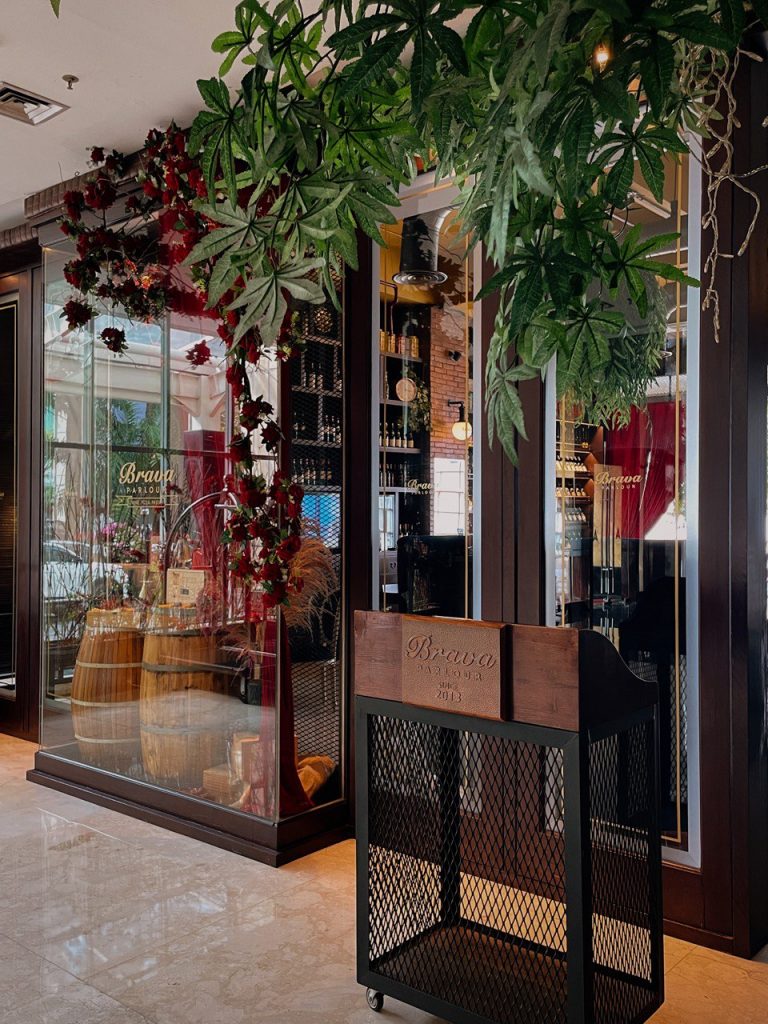 BRAVA PARLOUR
Ready for a qualitytime? Lets visit our Brava Parlour for a memorable fine dining experience for any occasion. Timelessly sophisticated decor provides the perfect setting for an authentic European treat, each prepared with great skill using premium ingredients For some the romantic atmosphere in a hidden corner for special Amorgabia space to support the ideal place for the special moment of engagement, anniversary, birthday,and celebration,Timelessly elegant decor available to make perfect setting for an cozy authentic European treat.
Complement your dinner with a cocktail from our full service bar or a glass of wine from our extensive wine list.
Open from : 11.00 to 12 midnight – at Lobby area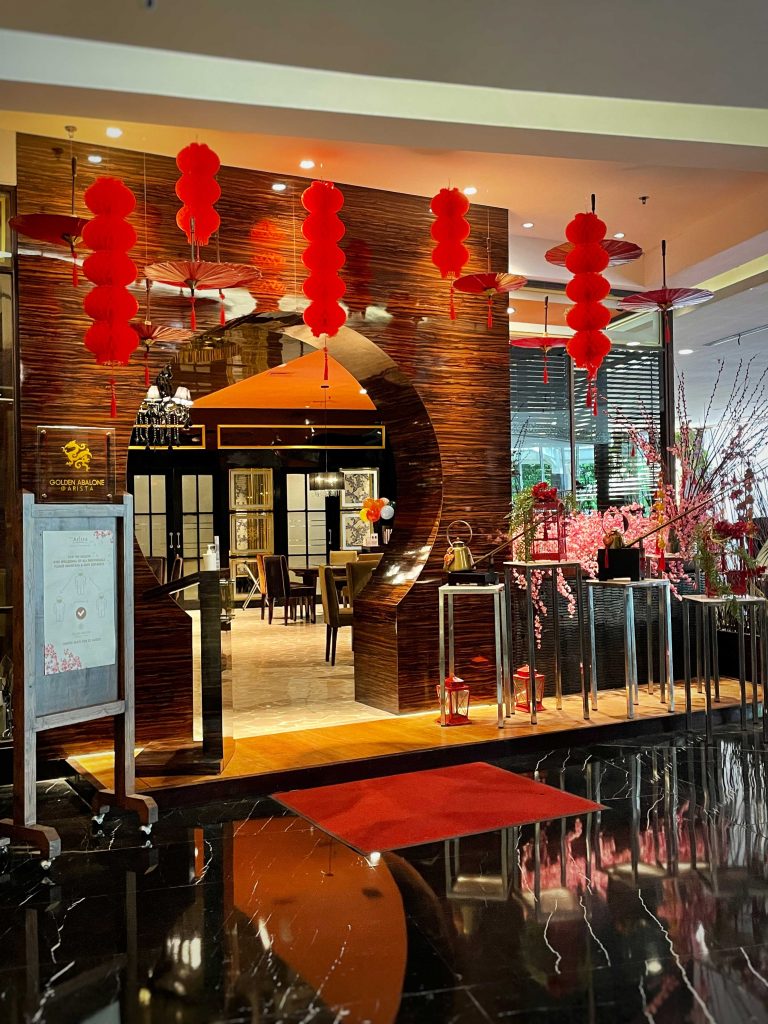 GOLDEN ABALONE RESTAURANT
Invite the family to have dinner together in an elegant manner at the golden abalone restaurant eating a variety of processed dishes of Chinese food that supported by Chinese aunthentic design and accompanied by oriental music that can feel the warmth and strengthen closeness with loved ones.
Lunch : 11.00 – 14.30
Dinner : 18.00 – 22.00
*Yum Cha (Sat, Sun & Holiday) : 07.00 – 14.30
Chinese delicacies are the specialities here
WHAT IS THE ARISTA HOTEL PALEMBANG DOING TO PROTECT YOU FROM COVID-19
The Arista Hotel Palembang have always prided ourselves on the cleanliness of our hotel but we also understand during the covid-19 pandemic our guests may need an extra assertion of how we are keeping them safe. This is why our new program 'ARISTA SAFE & SOUND SERVICE' goes beyond the already stringent quality controls and health measures already in place.
We have now added additional protocols and guaranteed cleanliness standards to ensure heightened health and safety measures for our guests. We have created the program because we really do care about you. Your wellbeing is our top priority and we want to ensure you enjoy your stay 100% at any of our hotels without worry.
our special offers & packages